Manual Soto
Division Administrator and Chief Information Officer
Bob Finstad
Deputy Division Administrator
The Technology Services Division (TSD) serves as the technological foundation for the department's business units.
By keeping our computer systems up-to-date, the TSD helps the department stay efficient and makes sure our data is confidential, accurate and available. By providing these services, the TSD enables us to meet our business objectives and accomplish our mission to serve the citizens and businesses of Montana.
The TSD develops and supports applications and services for all of our information systems, including our network of over 650 users, in 60 locations across the state.
Applications Development Bureau
The Applications Development Bureau provides programming and maintenance to the department's software applications, including both internal systems used to manage taxes, alcohol sales, and property assessment and external systems provided to Montana's property owners, businesses, and taxpayers.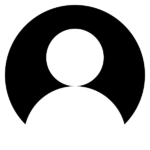 Technical Operation Bureau
Quality Assurance Unit
Quality Assurance ensures the integrity and performance of department systems by providing guidance, direction, and training for testing and maintaining systems.
Technical Operations Support
Technical Operations Support provides support and training for department hardware and software systems. Technical Operations also provides information and research on changes to the department's systems, technology, and processes to the department's leadership.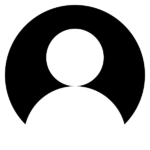 Christie Breland
Bureau Chief
Project Facilitation & Analysis
The Project Facilitation & Analysis (PFA) Office ensures strategic department initiatives are successful by providing a project approval process, managing active projects, evaluating the strategic needs of the department, and providing recommendations to leadership.
PFA strives to develop a culture of continuous improvement by serving as a center of knowledge on process improvement, providing process improvement services, and collecting measurable data to show improvements.
PFA consolidates information to provide an easily-accessible, transparent model of department activities by providing effective measures of department operations to external entities, gathering a repository of available operational data for analysis, and ensuring the department has the information required to make key decisions.
Bill Jarocki
PFA Director
Security and Disclosure Office
The Security and Disclosure Office provides the department with the tools, resources, and training to keep taxpayers' confidential information safe.
The SDO also keeps department employees up-to-date on potential security issues, both digital and human; provides regular training for employees on the best ways to protect information; inspects department offices and procedures to make sure we are complying with federal and state disclosure laws; and, advises on cybersecurity and disclosure issues.
Margaret Kauska
Chief Security Officer